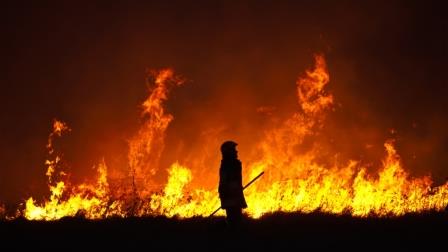 One way to prepare is to own a Personal Protection Bushfire Blanket which you can use to cover yourself for protection from embers, flames and intense thermal heat.
The Colan Fire Blanket is made from Colan PCA, a fibre which provides the ultimate in protection and performance.
The Colan PCA Fire Blanket:
Does not burn or melt when subjected to intense flame and heat
Provides Thermal performance that exceeds the Australian Fire Standards.
Is Non Toxic.
Certified to Oeko-Tex Standard 100.
Acid & Alkaline Resistant.
Lightweight.
The Colan PCA Fire Blanket can be stored in the house, on a boat, in a vehicle or carried when on foot.
For more information go to http://www.colan.com.au/thermalprotective/fire-safety-protection/fire-blankets.html